Brain Recovery AM & PM™
Discontinued Until Further Notice
For instructions for Brain Recovery Replacement CLICK HERE
We're sorry to say that Brain Recovery AM/PM, which has been my flagship product for years, has been discontinued due to recent excessive price increases for the ingredients and manufacturing process. This in combination with rising fees and costs associated with online sales, makes it no longer feasible to continue with it.
Rather than raising prices to the point where the formula is out of reach of those most in need, I decided to replace it with a combination of several  different formulas – amino acids to make neurotransmitters, multivitamin/mineral for co-factors, detoxifying ingredients, blood sugar balancers, and craving controllers. In fact that is what I had initially: custom packets with various formulas that made up the Brain Recovery AM/PM Formula. Then the manufacturer discontinued them due to costs (!) and I moved over to the custom 2 bottles. So really,. we're back to the old and still excellent formula.
You can go to this professional supplement site, sign up, then search the catalog for "Brain Recovery AM/PM replacement."  Here it  is spelled out as well. Click here.
You can email us from our contact page if you need more details for your protocol and to the best of our ability to handle, you will receive a personal answer. Thanks!
-Hyla Cass, M.D.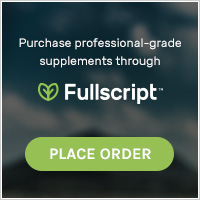 Brain Recovery AM & PM™
This is the core formula for Dr. Cass' Brain Recovery Program™ (see description below) based on years of research with hundreds of patients with imbalanced brain chemistry. This formula is particularly useful in recovery from:

Brain Depressants (alcohol, marijuana, benzodiazepines, or opiates) by taking the edge off, relieving irritability and discomfort.
Brain Stimulants such as caffeine, nicotine, cocaine, and methamphetamine, by helping you stay positive and alert without them.
Antidepressants and Other Psychiatric Medications, preventing withdrawal symptoms or "discontinuation syndrome" (to be done under medical supervision) by balancing brain chemistry.
Low Moods, stress, anxiety, lack of motivation, stress, anxiety, lack of motivation, impaired attention and concentration by providing essential amino acids.
Difficulty with Focus and Concentration, by providing essential amino acids and other nutrients.